Students: 9825
Classes: 15
Professors: 13

Professor Eris' Office
by Samia
Technology Lounge
by BanaBatGirl
Barns and Pastures
by BanaBatGirl
Sixth Floor: Spare Office
by BanaBatGirl
If this is your first visit, be sure to check out the FAQ by clicking the link above. You may have to register before you can post: click the register link above to proceed. To start viewing messages, select the forum that you want to visit from the selection below.
| | |
| --- | --- |
| Accidents & Catastrophes: Reception and Waiting Area | |
Level 3
Magical Accidents & Catastrophes
02-02-2019, 11:05 PM
Reception and Waiting Area
---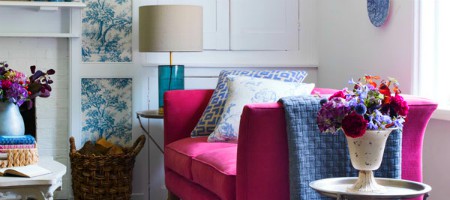 Welcome to the Department of Magical Accidents and Catastrophes
When you exit the lifts into the foyer, the reception and waiting area is to your left through a set of revolving doors that will simply revolve you right back out again if you don't have business here. If you do, please take a seat in one of the comfortable chairs, or matching couch, upholstered in a new purple colour. Gone are the days of everything being in this department being green and now there are purple accents all around the place. The carpets have been replaced by a delightful cream coloured one protected by magic that repels dirt, litter (it will hit you back in the head) and anything that should not be on it.

Directly in front of you is the reception desk where the receptionist is stationed to direct you to the right place or take any messages as needed. It is common knowledge that over the last decade, Ursula Gray and Eliora Dodderidge have become firm friends, so be mindful of your words about the department head. She will find out and will not be happy. In a magazine rack stand the newest editions of journals and magazines that you may find useful in your work, but also to break up the day with some gossip and relationship advice. Should you require an old edition, please let Ursula know and she will retrieve it from her archive box behind her desk.

There is a sign on the reception desk, directly in line of sight, to remind you that visitors MUST check in and get a pass before heading into the department properly. Employees will not need to do this, as they have a DMAC badge after all. To the left of the reception desk is a door that leads to a long corridor, down which you will find the spiral staircase that joins to level 4 (though not many people know about this staircase). To your right is the Main Work Area and the Department Head's Office. The rest of the Department can only be accessed by an interior corridor through the work area.

There is a map on the wall.



Quote:

OOC:

Your character should pass through here before entering the Work Areas and Cubicles. This is where visitors are encouraged to roleplay. Our receptionist is a non-playable character named Ursula Gray who, despite being a little chatty and enjoying a gossip, is very efficient and good at what she does. Should your character be here to visit with a DMAC employee, you can feel free to post on through to the appropriate area (just make sure you start by coming through here, pick up a visitors pass, and be willing to accept the consequences should you be in a restricted area)!

Alternatively if you wish to create your own RP, report a magical accident or anything like that, feel free to

PM the Department Head (Shanners)

and we can try to figure something out for you! If nobody responds to your post in due time, please send a PM or VM to me or any one of the active employees!

As usual, Snitchseeker site rules apply at all times.
03-25-2019, 09:48 PM
#2 (permalink)

Potterdom Mod
4 Privet Drive Mod

DMAC & DMC

Centaur




Join Date: Dec 2005

Location: whoville

Posts: 42,995


Hogwarts RPG Name:
Gus Rainwater

Graduated


Student Character:
Odaline Buchanan

Fourth Year

Slytherin

x7 x5


Ministry RPG Name:
Eliora Dodderidge

Accidents & Catastrophes


Ministry RPG Name:
Theophilus Darcy

Magical Creatures

o p E N

∞ 17 | RP entrepreneur | defies gravity | Miss George is flawless | blanket burrito lyfe

---

It was lunch. Or so, it was Eliora's lunch break at 3pm. She'd been in back to back meetings today arranging permissions for her employees to go out and get things done, for the long list of things they needed to be helping with for the Quidditch World Cup and an hour long one with the company she had hired her nanny from. If Levi spent his whole day at the park again then she would be firing and suing and they were very aware of that now. Ms. Dodderidge was not one to mess with.

So she was taking twenty minutes (maybe even a couple more) to eat something out of her office and away from her personal assistant. She was great and she was fantastic at her job, but she was also young and she didn't know Eliora the way that Ursula did. So that was why the Accidents and Catastrophes Department Head was sat on the desk of her receptionist with a large meat sandwich and five cups of coffee.

And also why she was talking about the date she had been on the past weekend.

__________________





Posting Rules

You may not post new threads

You may not post replies

You may not post attachments

You may not edit your posts

---

HTML code is Off

---
All times are GMT. The time now is
10:08 AM
.