Students: 9809
Classes: 15
Professors: 15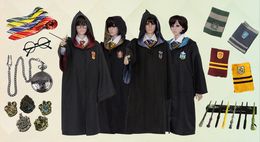 If this is your first visit, be sure to check out the FAQ by clicking the link above. You may have to register before you can post: click the register link above to proceed. To start viewing messages, select the forum that you want to visit from the selection below.
| | |
| --- | --- |
| J.K. Rowling's 'Quidditch Through the Ages' audiobook first preview by Andrew Lincoln | |
03-12-2018, 03:00 PM
J.K. Rowling's 'Quidditch Through the Ages' audiobook first preview by Andrew Lincoln
---
The first listen of the audiobook for J.K. Rowling's Quidditch Through the Ages, narrated by British actor Andrew Lincoln, can be heard below. Lincoln describes the famed Quidditch maneuver Wronski Feint, performed by Viktor Krum in
Harry Potter and the Goblet of Fire
.
Audible Inc., the world's largest seller and producer of downloadable audiobooks and other spoken-word entertainment, today announced that the Hogwarts library book Quidditch Through the Ages, written by J.K. Rowling as Kennilworthy Whisp and narrated by acclaimed actor Andrew Lincoln, is available for the first time as a digital audiobook. Featuring immersive sound design and exclusive Quidditch match commentary from Ginny Potter and Rita Skeeter, this brand new recording is available for exclusive preorder at Audible and will be released by Pottermore on March 15th, 2018. Visit www.audible.com/quidditch to order the audiobook in advance.

A definitive guide, Quidditch Through the Ages charts the game's history from its early origins in the medieval mists on Queerditch Marsh, to the modern-day sport loved by so many wizard and Muggle families around the world. With comprehensive coverage of famous Quidditch teams, the most common fouls, the development of racing brooms and much more, Quidditch Through the Ages is a must-have sporting bible for all Harry Potter fans and Quidditch lovers, whether you're an amateur player or a seasoned Chudley Cannons season-ticket holder.

"The Wizarding world is one that I always wanted to get the chance to step into," said Lincoln, whose television and film credits include The Walking Dead and Love Actually. "What makes this project so special is not only that it allowed me opportunities to create something my kids love and enjoy, but it also supports great causes, like Comic Relief and Lumos."

"We are thrilled to offer Audible listeners a brilliant performance of yet another essential component of J.K. Rowling's Wizarding World and bring this richly imagined universe to life through Lincoln's narration and the highly detailed sound design," said Audible EVP and Publisher Beth Anderson. "The Harry Potter series remains among the highest rated, most downloaded, and most listened to audiobooks in our store."

"Kennilworthy Whisp's Quidditch Through the Ages is the most authoritative work on Quidditch in the wizarding world," said Pottermore Digital Audio Product Manager Ravina Bajwa. "Andrew Lincoln has done an astonishing job interpreting Whisp's magical textbook into an enchanting vocal performance. His narration brings out both the charming humor in J.K. Rowling's writing, and the vibrant characters that have inhabited the world of Quidditch throughout time. Using real objects and spatialized sound, Pinewood's award-winning sound designers have created effects that dance through the recording, placing the listener into the frenetic heart of a live Quidditch match."

Pottermore will make a portion of their proceeds from this audiobook available to Comic Relief and J.K. Rowling's own international charity Lumos, focused on the world's most vulnerable children and young people.

Pottermore, the digital entertainment, news and e-commerce company from J.K. Rowling, is the publisher of the Harry Potter digital audiobooks. The Pottermore Shop, the company's digital retail arm, will continue to sell the Harry Potter digital audiobooks.

Among the acclaimed performers who have narrated works of literature for Audible are Zachary Quinto, Maggie Gyllenhaal, Lily Collins, Emma Thompson, and Jesse Eisenberg. Audible Studios has won a Grammy Award, for its production of Janis Ian's memoir Society's Child, and has also been recognized with the Audie Award for Audiobook of the Year, for Colin Firth's performance of Graham Greene's The End of the Affair. Audible invented and commercialized the first digital audio player in 1997, and has since been at the forefront of the explosively growing audiobook download segment. In 2016, Audible members downloaded an average of more than 17 books over the course of the year. More than half of new Audible members are first-time audiobook buyers.
Posting Rules

You may not post new threads

You may not post replies

You may not post attachments

You may not edit your posts

---

HTML code is On

---
All times are GMT. The time now is
02:31 PM
.