Students: 9810
Classes: 15
Professors: 15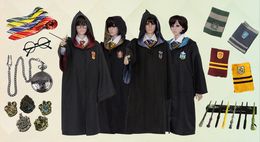 If this is your first visit, be sure to check out the FAQ by clicking the link above. You may have to register before you can post: click the register link above to proceed. To start viewing messages, select the forum that you want to visit from the selection below.
| | |
| --- | --- |
| Bloomsbury announces 500 million Harry Potter books sold worldwide since 1997 debut | |
02-01-2018, 04:08 PM
Bloomsbury announces 500 million Harry Potter books sold worldwide since 1997 debut
---
Bloomsbury announced that 500 million copies of the
Harry Potter
books have been sold worldwide since the 1997 release of J.K. Rowling's first installment,
Harry Potter and the Philosopher's Stone
, in 80 languages. The milestone comes on the day of the annual Harry Potter Book Night across the UK, and two days before the same event in the United States.
THE FOURTH ANNUAL HARRY POTTER BOOK NIGHT
HARRY POTTER BOOK NIGHT is the annual, global celebration of the magical world of the incomparable HARRY POTTER books and the wizarding world, created by J.K. Rowling. The night sees fans all over the world celebrating the magic of the books, and their unrivalled capacity for switching young people on to the magic of reading.

In 2017, celebrations ranged from the UK to Brazil, with over 13,000 event kit sign-ups on the site and nationwide trending on the day. HARRY POTTER BOOK NIGHT 2018 is poised to be the biggest celebration to date, with schools, libraries and bookshops throughout the UK participating, engaging fans of all ages.

FANTASTIC BEASTS
The theme for HARRY POTTER BOOK NIGHT 2018 is FANTASTIC BEASTS, celebrating the menagerie of magical creatures that are found in all seven of the Harry Potter books as well as Fantastic Beasts and Where to Find Them. From werewolves to merpeople; dragons to unicorns; from the Hippogriff to the Niffler there is a plethora of roaring, stomping and growling creations to bring a beastly bite to HARRY POTTER BOOK NIGHT.

HARRY POTTER BOOK NIGHT – THE EVENT KIT
Bloomsbury has created a comprehensive kit containing everything needed to host a fantastic HARRY POTTER BOOK NIGHT event in a school, bookshop, library or community setting. The kit includes invitation templates, themed readings, magical games, wizarding worksheets … in short, everything to inspire and enchant groups of all ages and numbers. The official HARRY POTTER BOOK NIGHT event kit is available for FREE download NOW when you register at www.harrypotterbooknight.com.

Hosts are encouraged to share their planning ideas, plus photos of the events on the night across all social media channels using #HarryPotterBookNight. For your nearest HARRY POTTER BOOK NIGHT event head to https://harrypotter.bloomsbury.com/uk/event-map/

FANTASTIC PUBLISHING
Fans will be able to feast on publishing from Bloomsbury, the home of Harry Potter books.

FANTASTIC BEASTS AND WHERE TO FIND THEM (£6.99, paperback) – a brand new paperback edition of this title, with cover art by Jonny Duddle and interior illustrations by Tomislav Tomic. (Published: January 25th 2018).

FANTASTIC BEASTS AND WHERE TO FIND THEM (£25, hardback/£120, Deluxe Illustrated Edition) – a stunning colour edition, full of wondrous beasts, brought to life by Kate Greenaway Medal shortlisted artist Olivia Lomenech Gill. Published in November 2017, this acclaimed new edition features the fully updated 2017 text, including new profiles of SIX magnificent beasts that inhabit North America, and a new foreword by J.K. Rowling, writing as Newt Scamander.

CREATURES IN THE CLASSROOM
Students and teachers in schools across the UK and Ireland are invited to create their own wild and wonderful beasts and bring them to life as part of #CreaturesintheClassroom competition. One school will win an exclusive visit from the Bloomsbury book festival event as well as a menagerie of books for the school library. It's a great opportunity to see children's imaginations come alive. Bloomsbury have created brand new face painting tips for unicorns, dragons, basilisk, werewolves and more to help teachers bring these fantastic beasts to life.

BEASTS AMONG THE BOOKSHELVES
Bloomsbury has joined forces with the British Library and their Living Knowledge Network to set up a series of events throughout the UK to celebrate HARRY POTTER BOOK NIGHT.

Beasts Among the Bookshelves is an opportunity for Harry Potter fans to visit libraries in the British Library's Living Knowledge Network to hear beastly readings from the Harry Potter books. The libraries have approached local storytellers to come in and give dramatic readings from parts of the books that feature beasts of all sizes. Most libraries will continue the night with activities from the HARRY POTTER BOOK NIGHT kit.

The British Library itself will hold a similar event to an invited audience of local school children. The event will take place in the acclaimed HARRY POTTER: A HISTORY OF MAGIC exhibition with storytellers positioned at different points throughout.

FUN KIDS RADIO IS THE SOUNDRACK TO HARRY POTTER BOOK NIGHT
Fun Kids Radio, the UK's national children's digital radio station, will air a special Fantastic Beasts programme to mark HARRY POTTER BOOK NIGHT on Thursday 1st February. There will be exclusive interviews from Harry Potter illustrators – Jim Kay and Olivia Lomenech Gill – the chance for you to prove your magical knowledge in the Fun Kids Beastly Brain-teaser Quiz plus loads of magical music too.

Fun Kids have also launched an awesome Fantastic Beasts competition to win tickets to Warner Bros. Studio Tour London - The Making of Harry Potter. They will be revealing the winner on the night between 4 p.m. to 7 p.m. on 1st February.

WATERSTONES EVENT
Jim Kay and Olivia Lomenech Gill will be talking about their favourite beasts as part of a special event at Waterstones Piccadilly on HARRY POTTER BOOK NIGHT. Chaired by Emily Drabble of Booktrust, the evening will be a fascinating insight in to how both artists take inspiration from the natural world when creating their own interpretations of J.K. Rowling's Fantastic Beasts. More information HERE

GOING BEASTLY ON SOCIAL
Bloomsbury's social media channels will undergo a beastly takeover with support from Pottermore on the 1st February with lots of exciting content released in the lead up to the night, including DIY videos, face painting tips and more.
Posting Rules

You may not post new threads

You may not post replies

You may not post attachments

You may not edit your posts

---

HTML code is On

---
All times are GMT. The time now is
06:20 PM
.