Students: 9809
Classes: 15
Professors: 15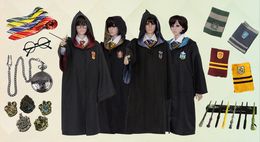 If this is your first visit, be sure to check out the FAQ by clicking the link above. You may have to register before you can post: click the register link above to proceed. To start viewing messages, select the forum that you want to visit from the selection below.
| | |
| --- | --- |
| SS25: SneakySeverusSnape's 25 Songs for Neville Longbottom Sa13+ | |
Bertie Bott's Challenge Area
Writers beware! There are crazy and challenging activities in here. Abandon hope all ye who enter.
10-27-2018, 11:29 PM
SneakySeverusSnape's 25 Songs for Neville Longbottom Sa13+
---
Disclaimer: All songs are owned by their respective owners, and the world and characters are owned by J.K.Rowling.

Songs

1. Change by Tears for Fears

Chapter One:Change

When it's all too late
It's all too late
Change
You can change
And something on your mind
Becomes a point of view

'Longbottom, Neville!', shouted Professor McGonagall. 'Here it goes then.', Neville thought to himself, 'Here it goes.' He walked up the stairs and sat on the wooden stool. McGonagall placed the Sorting Hat on Neville's head. 'Interesting...', whispered the Hat into Necille's ear,'Very interesting...' He shivered. Its voice sounded mysterious and hoarse. 'You have the bravery of a Gryffindor and the loyalty of a Hufflepuff...' The bravery of a Gryffindor? Was it mad? Even his toad Trevor was braver than him! And anyway, Neville didn't want to be in Gryffindor, since it was the house of brave wizards, and he certainly wasn't brave enough to be in Gryffindor. 'Please not Gryffindor!', pleaded Neville. 'Gryffindor would be just the place for a brave wizard like you! But if you say so, HUFFL-', said the Sorting Hat,'On second thoughts, GRYFFINDOR!' Neville couldn't believe it. The Hat actually put him in Gryffindor! Neville swore to himself that, from that moment onwards, he would believe that the Sorting Hat was mad. 'Mr Longbottom! May I have the Sorting Hat back?' McGonagall shouted. Neville was so deep into his thoughts that he walked off still wearing the Hat. He jogged back to McGonagall and handed her the Hat. Neville then ran to the Gryffindor table. By the time he reached it, he was out of breath.
Posting Rules

You may not post new threads

You may not post replies

You may not post attachments

You may not edit your posts

---

HTML code is Off

---
All times are GMT. The time now is
01:38 AM
.